Sixways is a line of curated daily essentials, formulated to enhance your daily routine and build on the power of good habits.
- thoroughly, completely, in every way imaginable - no sulphates + no parabens + no silicones + no GMO + gluten free + sustainable packaging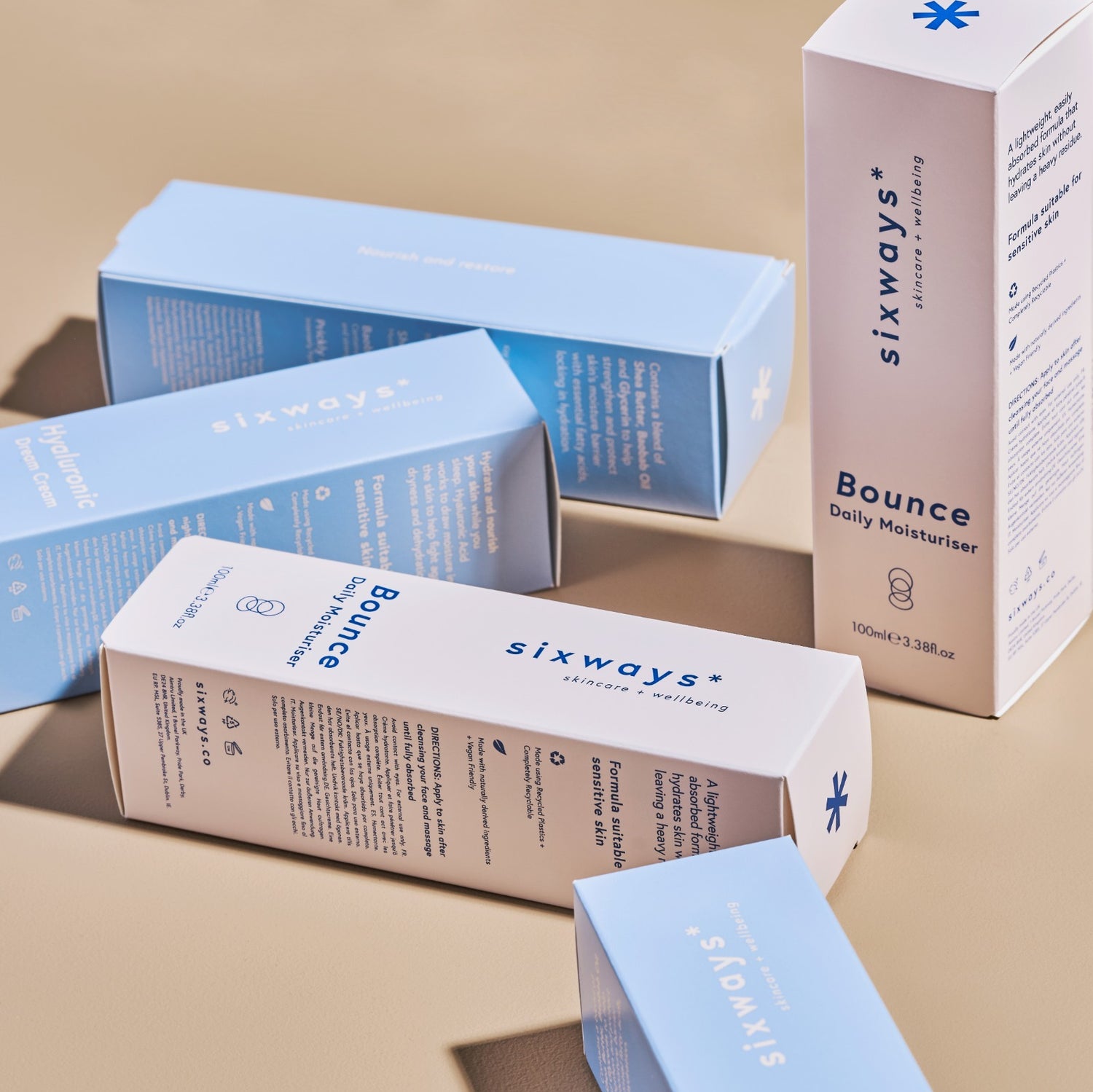 Optimalism defined *
It's about striving for the best you can be, while also accepting the realities of the world. Sixways isn't about creating a 40 step routine or spending all of your focus on perfecting your skincare regimen.

Our formulas do the hard work for you with small and simple routines that are easy to keep for minimum effort, maximum long-term results.
Research backed ingredients
Shea Butter

Hydrates + moisturises with essential fatty acids (including Vitamin E)

Hyaluronic Acid

Draws moisture from the air and keeps your skin moist, holding almost 1000 times its weight in water

Prickly Pear Extract

Anti-inflammatory, barrier-boosting, hydrating

Baobab Oil

Moisturises and soothes, packed with vitamins B, C, and Omega 3s